Please note all prices are in US$
---
If you have a coupon code, enter it on the checkout page to see your discounted price :)
Hi there and welcome to CantoLingo!
Here's where you're going to be learning Cantonese, even if you thought it impossible before, because if I can do it, then you can too!
If this is the first time we're meeting, then I invite you to check out my YouTube channel: Cantonese Corner where I've been teaching Cantonese since October 2017.
I also have an Instagram and Facebook page.

Take a look around and sign up as a subscriber so I can keep in touch and let you know when we launch new courses.
Thanks so much, and as always, happy learning! :)
Sue Marguerite
CantoLingo is in the news!
Click here to read more about our story and for a discount code good for any course.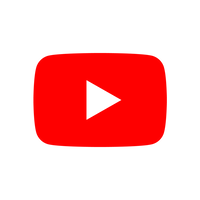 "Outstanding, accent perfect too."
- Raymond N, YouTube commenter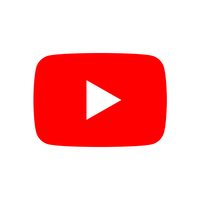 "Wow your Cantonese is really good I'm Chinese and I speak Cantonese Chinese your Cantonese sounds fluent 👍😊❤"
- Angel W, YouTube commenter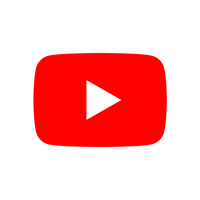 "Madam, your tutorials are very helpful! Although I am a HK born and raised citizen but i must say you are doing a great job! keep helping people and thanks again!"
- Ricky S, YouTube commenter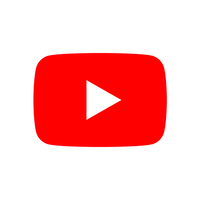 "Your teaching ways is the best I've ever seen, the easy way and absolutely clear to a beginner like me,😍 Thank you so much hope your channel help me more improve ❣️❣️"
- Sunset B, YouTube commenter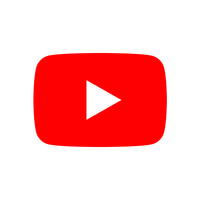 "I was so discouraged about learning Cantonese but I see some hope now. I want to learn it fast but don't know where to start. Please help 😂"
- Esther H, YouTube commenter
FAQ
Why Cantonese?
Cantonese is the second-most spoken Chinese language/dialect with a history spanning 2,000 years. Yet far from being old-fashioned, it is one of the most free-wheeling and fun languages there is to speak!
As one of the official languages of Hong Kong, Cantonese is spoken by more than 60 million people in Hong Kong and China alone, making it on par with Italian in terms of native-speaking numbers.
But isn't Cantonese impossible to learn?
While it IS a challenge to adapt to a tonal language if you've never been exposed or tried to learn one before, it is not impossible! You'll learn the big picture first, then focus on the details. You'll first become comfortable within the range of tones and learn to jump between them easily and confidently. You'll learn to make connections between the words and most of all will have FUN practicing it.
So why should I trust Canto Lingo and Sue Marguerite over another program or tutor?
Because I have first-hand experience in learning Cantonese as an adult and have achieved advanced expertise in reading and speaking. So I know what hurdles you face and can help you overcome them. Most of all, I know how to explain Cantonese so it makes sense to an English-speaking learner.
OK...but you must have studied really hard when you were first learning?
OK, confession time ... not very hard. I would skip out of the final section of the lessons and didn't do a lot of the homework. BUT - I was consistent and persistent in adding a bit each day -- learning what I needed as I went along and what interested me.
The hardest part was overcoming the fear of saying the wrong thing and in being persistent in getting people to speak Cantonese back to me, since most people just speak English back to you. And I also asked for help ... from everyone and anyone I met!
Why did you decide to teach Cantonese?
Being able to communicate in Cantonese has given me not only a greater connection to the people and the culture in Hong Kong, but it's expanded my horizons and enabled me to live and work here for more than 25 years. I have lived locally; taught in a local school, and have friends who don't speak English. So when a friend convinced me that learning from a non-native speaker makes sense; I realised that if I could help someone else experience the same benefits and rewards that come from being more connected to the Cantonese community, then I should do it!
How did you get started in teaching Cantonese?
I started a YouTube channel -- Cantonese Corner -- in 2017 to share what I know of how to learn and speak Cantonese with friends and whoever else wanted to watch and learn. In 2019, I began to expand my videos to include online lessons under the name "CantoLingo".
What romanization system do you use?
Canto Lingo uses the Yale Phonetic System. This is the system used by the Chinese University of Hong Kong. It uses the tonal marks above the vowels and the letter "h" to denote the tone of the word. This makes the most sense to an English-speaking learner since the letters used to form the words are most closely related to what one sees in English.
For example, compared to another popular system, Jyutping, the word for two (2) in Yale is: yih while in Jyutping it is: ji6. Seeing a "j" used as a "y" sound throws me every time. Not to mention the big number that ends each word in Jyutping ... to me, mixing numbers in with the words breaks up the fluency with which you speak, whereas the accent marks and silent "h" naturally guide you in the rising, falling and high tones.
In any case, becoming familiar with both systems will benefit you in the long run, but just know that we use Yale exclusively here at CantoLingo!
Please note: CantoLingo uses the Yale Phonetic System
Yale is used by Chinese University of Hong Kong
It uses accent marks and the letter "h" to denote tones
It does NOT use numbers (that's the Jyutping system)
If you are currently learning with the Jyutping system, please know that Canto Lingo courses DO NOT use Jyutping or numbers. If you have any questions about this, PLEASE email us before enrolling at [email protected]